Our wireless nurse call solutions are fast to install and are versatile to suit your specific requirements. Our systems are future proof, class 1 compatible and low maintenance.
The nurse call point is designed for use in bedrooms, bathrooms, en-suites or public areas allowing calls from patients and residents and multiple call types between members of staff, so that an emergency can be identified immediately.
The units have a pull cord and an antimicrobial waterproof lead and the front can be wiped clean to ensure the highest levels of hygiene. The flashing reassurance light and sounder indicate the activation of the unit ensuring your patients know that their call for help has been registered.
The call button has brail identification and there is a built in infra red receiver allowing remote activation by the infra red staff identification and location trigger.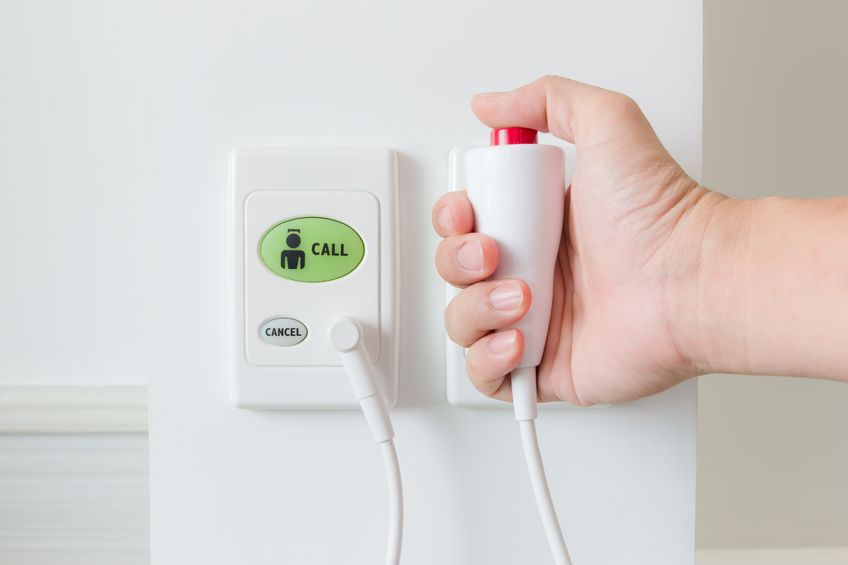 The Caller location panel
The display panel features a large, clear, wide viewing angle
display with volume control, standby battery and fitted on a swivel bracket. The optional paging facility allows staff to receive alpha-numeric calls wherever they are on site.
The surface mount LED array offers a wide viewing angle with easy to read 56mm red characters. It displays the call type & the room or bed number. The type of call can be prioritised and waiting calls scroll on the display.
The nurse call system can also be integrated with staff paging systems.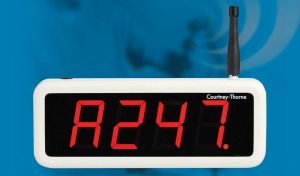 Add on Cloud-based data reporting and storage and get key performance information regarding the nurse call system wherever you need it.
Quickly view operating performance of individual or multiple homes
Accessible on tablet, smartphone or desktop*
All reports delivered by email when you want them
No more manual or paper back-up of nurse call data – secure daily uploads are standard
Clean and simple display information – no training required