We are leaders in providing Irish hospitals with economical state of the art security for patients, staff, equipment and medicines. We offer a diverse range of RFID healthcare solutions.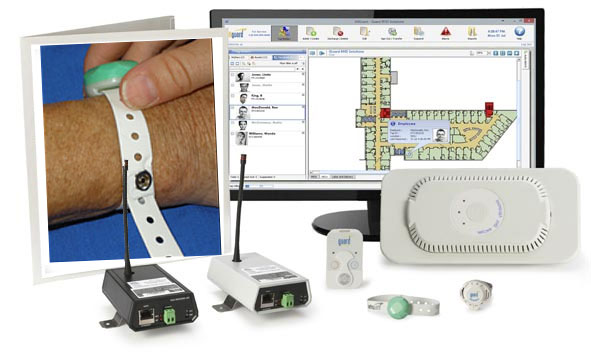 Our RFID healthcare solutions include:
Nurse call systems
Fall detection
Patient wander
Staff attack systems
Asset tracking
Perimetre protection
Paging systems
Lone worker protection
Our most popular RFID healthcare solutions are our fully networked Patient Wandering systems. They allow real-time visibility of patients and the same system network also supports Asset Tracking and Staff Duress Alarms and can also integrate with the nurse call structures. Our latest innovative RFID healthcare solutions can keep track of people assets and inventory and even monitor and instantly locate expensive pharmaceutical drugs. Our RFID tagging hardware and software can monitor use by dates and precisely track sensitive medicines ensuring that there is wastage. This can save your organisation a huge amount of money in inventory and staff time.
We offer Staff Attack Systems with their own economical and wireless infrastructure independent of Patient Wander systems, in additions to systems which are integrated, dependent on the requirement of the individual organisation.
Get in touch with our RFID healthcare specialist, Jerry, by telephoning 029 69054 or email Jerry at j.omahony@ada-security.com.
We have installed systems in the following hospitals